Introducing Chandelier-Lit Dinners at The Dunlavy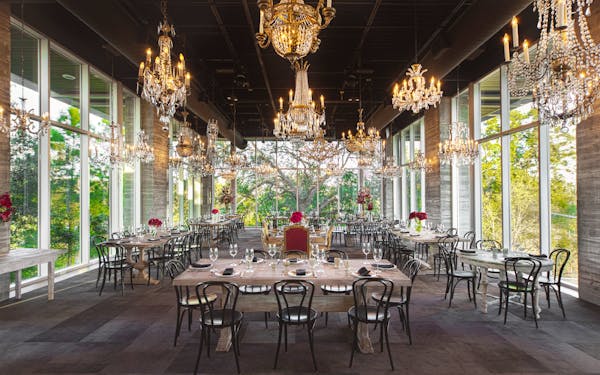 We are excited to announce The Dunlavy, beginning January 2020, will transition to a full-service restaurant offering nightly dinner service in lieu of private events. Since opening in 2015, The Dunlavy has found tremendous success in hosting private events and now we want to give the public the experience they have been asking for -- dinner at The Dunlavy.
The Dunlavy, now open from 7 am- 2pm offering breakfast, brunch and lunch, will add dinner service and transition the fast-casual restaurant to a full-service restaurant with table service and reservations.
"Since we've opened, our customers have been asking for reservations at The Dunlavy. We are constantly receiving requests for dinner service, so we've listened and are giving our customers the experience they want," said Clark Cooper Concepts owner, Grant Cooper. "Since opening Ibiza in 2001, we've always valued our customers opinions and take them into account when developing and changing our concepts. The chandeliers, the food, the wine—we think it is going to be a dinner experience unfound in the city."
"Our team is so excited to introduce dinner service. We have worked so hard to change the daily menu and have learned so much during private events, wine dinners, and our Dunlavy dinner series," said Chef Jane Wild. "This change is going to allow us to take our food program to the next level and strengthen our relationships with our local purveyors and farmers and give our customers more chef driven, locally sourced food."
The Dunlavy will continue to echo Clark Cooper Concepts' unique approach to wine and set all wine prices slightly above retail. In light of this change, The Dunlavy will continue to honor all contracted events in 2020, but will no longer be reserving the space for private events past January 1, 2020.