Ibiza's Three Worlds of Wine Dinner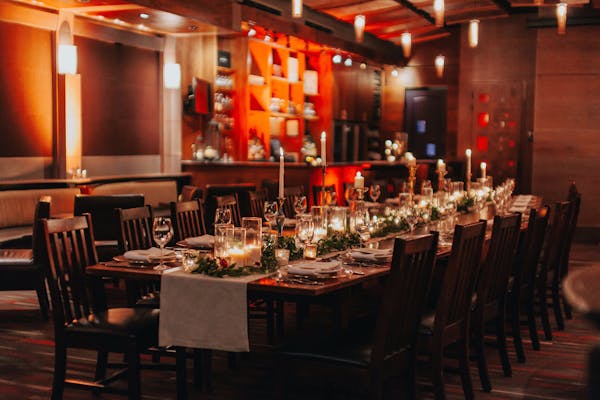 Chef Charles and winemakers Patrick Léon, Jean Rémy Rapeneau, Jake & Ben Fetzer and José Luís Muguiro Jr. will guide guests through Spanish, French and Californian culinary and wine traditions on Thursday, October 19th during Ibiza's Three Worlds of Wine dinner. An eclectic paring of wines from Spain, France and California will accent Chef Charles' 5-course menu with a champagne reception beginning at 6:30 pm. $140 per person, including tax and gratuity. For reservations, please email clarkcooperconcepts@clarkcooperconcepts.com or call 713.524.0004.
THE WINEMAKERS:
Patrick Léon of Chateau Le Trois Croix has unparalleled experience in making among the great wines of the world. A Bordeaux native with an extensive education in Oenology, Patrick studied this subject in his home town and dreamed of owning his own family winery with his wife one day. Chateau Les Trois Croix is translated from French to mean "Three Crosses" for "three children" has 1712 is carved in stone in the winery and reflects the age and seniority of the vineyard.
Jean Rémy Rapeneau of Chateau Bligny was born 1983 in Reims and grew up in the Champagne Region. He was always involved in the Family Winery in Champagne, working in the vineyards and at the facilities, always keeping in mind his father's vision. Since 2008, the champagnes have been awarded among the top wines magazines, while also, bringing one of the best value Champagnes on the market.
Jake & Ben Fetzer of Masút Estate grew up in the vineyards of Mendocino County. Their grandparents, Barney and Kathleen Fetzer, moved here in the 1950's, and Barney's passion for wine led him to establish Fetzer Vineyards in 1968. In 1994, their father purchased a 1200 acre property and named it Masút, a Native American word meaning "dark, rich earth". In 1997, Jake and Ben began planting the first vineyards at Masút, and by the early 2000's many wineries were beginning to see the potential of the site. Jake and Ben spearheaded a petition for a new viticultural area called Eagle Peak Mendocino County, and decided to convert a barn on the property to make wine. In 2011, the first vintage was released, and dedicated to their father.
José Luís Muguiro Jr is the 5th generation family owner of the Marqués de Riscal winery (founded in 1858). Working closely with the entire Marqués de Riscal business and production team, he now carries on the long tradition of producingauthentic styles of Rioja Alavesa as well as the new generations white wines from the Rueda D.O.
THE MENU & WINES: