Happy Hour This Way...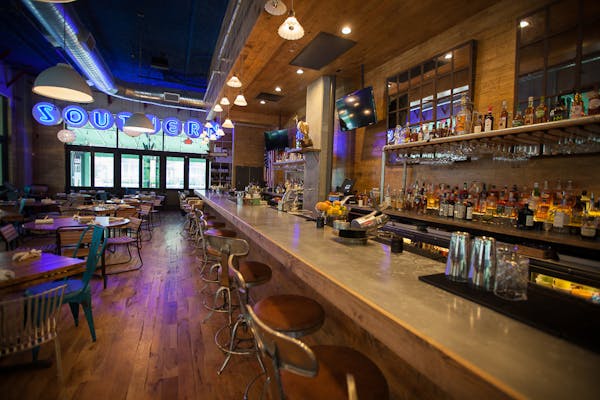 Who said happy hour had to start at 5 o'clock? At Punk's Simple Southern Food, we like to kick off happy hour every Tuesday - Friday from 3 o'clock until 7 o'clock.
Pull up to our bar and grab a $5 frozen margarita, $6 glass of wine or choose from our specialty cocktails all for $2 off. Chow down on $5 and under Punk's favorites like our Chicken Fry, Sweet Corn Hushpuppies, Burger Sliders and Pickle Chips. Because, why not?
For more information and reservations, visit www.punkschicken.com or call 713.524.7865.