Did Someone Say Fried Chicken Catering Truck?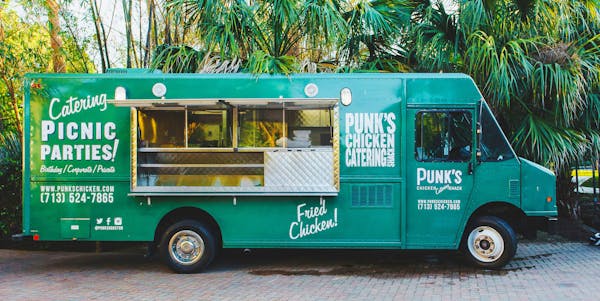 Punk's Chicken Shack Catering Truck is offering up catering with a dash of simple, Southern charm. Fried chicken, biscuits, mashed potatoes and collard greens are served up seamlessly for picnic parties, casual get togethers and corporate events.
Guests can chow down on house-made snacks like Deviled Eggs and Sweet Corn Hushpuppies while a Punk's Chef fries up our 36-hour buttermilk brined fried chicken to-order.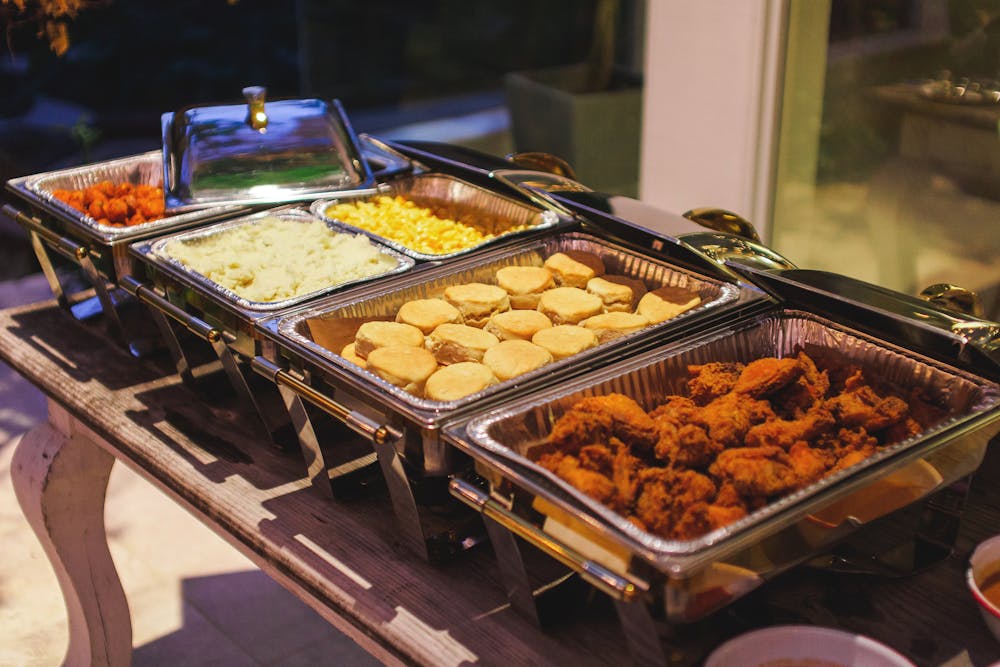 Punk's Chicken Shack Catering Truck Menu
PICK YOUR BIRD

CRISPY BUTTERMILK FRIED CHICKEN
White and dark meat chicken, brined with herbs and spices, breaded and fried until golden brown and crispy. Served with our house made Punk's hot sauce
$64/ 16 pieces
CRISPY BUTTERMILK TENDERS
Boneless chicken tenders with ketchup & fries
$30/ 20 pieces
BURGER TRAY
Twelve Punk's all-beef old-fashioned cheeseburgers with lettuce, pickles, tomato, onion, mustard, mayo & American cheese
$50
SNACKS
Deviled Eggs
with b&b pickles, mustard, mayo & smoked paprika
$10/dozen
Sweet Corn Hushpuppies
served with spicy remoulade
$8/dozen
FIXINS'
Buttermilk Biscuits
with honey butter & house made daily jam or jelly
$24/dozen
Mashed Potatoes
with brown or cream gravy
$45/gallon serves 10
Macaroni N' Cheese
$54/gallon serves 10
Seasonal Vegetables
$40/gallon serves 20
Punk's Chopped Salad
arugula, kale, romaine, cucumber, baby bell pepper, tomato, red onion, apple cider vinaigrette
$25/ 1/2 pan
SWEETS
Banana Pudding
$28/pan serves 20
Chocolate Chip Cookies
$24/doz