An Ibiza Food & Wine Bar Summer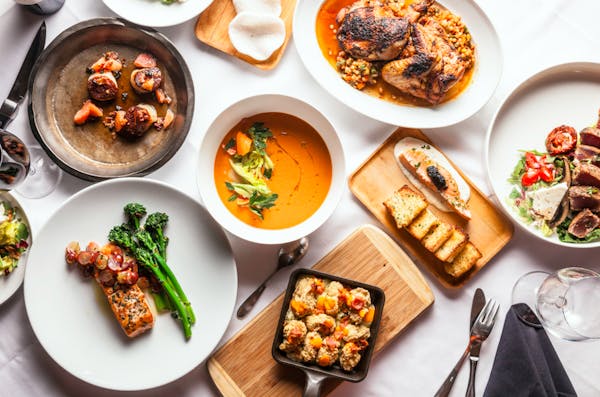 Chef Charles Clark has launched Ibiza's new Summer Menu and brought his Southern roots to life with accents of the Mediterranean, Southeast Asia and Spain. Experience new refreshing, yet hearty lunch salads including Ibiza's Texas Blue Crab Salad with Bacon and Avocado Salad and a Seared Ahi Tuna Salad with Oven Dried Tomato, Roasted Garlic, Portabella and Feta. Or dig into Chef Charles' new small plates and entrees that showcase his ability to blend creativity with comfort.
Now, let us show you why this summer should be an Ibiza Food & Wine Bar summer with some photos of their new menu items. Explore Ibiza's summer menu Tuesday-Friday for lunch and dinner and Saturday and Sunday during dinner service.
Fried Oysters served with Spinach, a Bacon-Leek Fondue and Spicy Aioli
Moroccan Braised Chicken with Couscous and Lemon
Lime and Garlic Grilled Shrimp with Herb Butter Pasta
Hot Smoked Salmon, Served Chilled with Orange-Dill Crème Fraîche and Caviar
Scallops with Grapefruit and Bacon
Pan Seared Wild Salmon with Spicy Roasted Broccolini and Red, Grape Mint Salsa