A New Menu that is Instagram Worthy...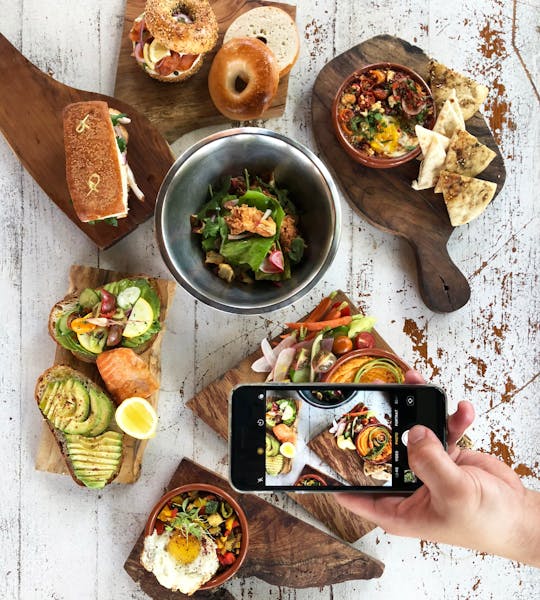 A new take on Avocado Toast, Breakfast Bowls & Bagels, Seasonal Inspired Salads, Sandwiches and more! Chef Jane Wild and The Kitchen at The Dunlavy Team are excited to announce the launch of their new breakfast, lunch and brunch menu. Chef Jane Wild, who joined The Dunlavy team as Executive Chef in March, and her team have been working exhaustively to create an ENTIRELY new menu with more options for vegetarians and vegans and all-day brunch favorites like our Croque "Madame-In-the Hole" and Gravlax Bagel.
Avocado Toast & Chandeliers are still the perfect pairing at The Dunlavy, however Chef Jane is switching it up with new artisan sourdough, from Cake & Bacon wholesale bakery, topped with seasonal chef's choice daily vegetables from Whitehurst Heritage Farms and other local farmers distributed through Farm-To-Table. Middle Eastern flavors take center stage with Shakshuka, a farm egg baked in a house-made tomato and red pepper sauce topped with feta, cilantro, parsley and za'tar spiced pita. Wholesome grains Autumn Warm Grain Bowl make for a protein packed with mascarpone, pears, honey, spiced pecans and bee pollen.
Ever wanted a raw and vegan salad that will have you craving more? You are in luck because The Kitchen's new Vietnamese Salad has arrived. Mouth-watering goodness is brought straight to you in the form of The Kitchen's Porchetta Sandwich on toasted ciabatta with pork belly, red onion, caper aioli, parsley, hazelnuts and Fried Green Tomato sandwich with green onion, arugula, and green onion vinaigrette. Vegan and vegetarian options continue with dishes like the Masala Bowl filled with turmeric cauliflower, shaved carrots, chickpea stew, potato masala, sugar peas, mint, cilantro and Autumn Freekeh Salad with kale, freekeh, roasted autumn vegetables tossed in harissa, beets, feta, pomegranate seeds, and yogurt dressing.
Non-vegetarian guests have no need to worry, The Kitchen has added more protein options in addition to the traditional Chicken and Turkey. Guests can now add shrimp, salmon belly, gravlax and more to any salad!
Ready to check out The Kitchen at The Dunlavy's new menu? We open every day at 7 am serving breakfast all day and lunch starting at 11 am.