5 Summer White Wines You Can't Miss...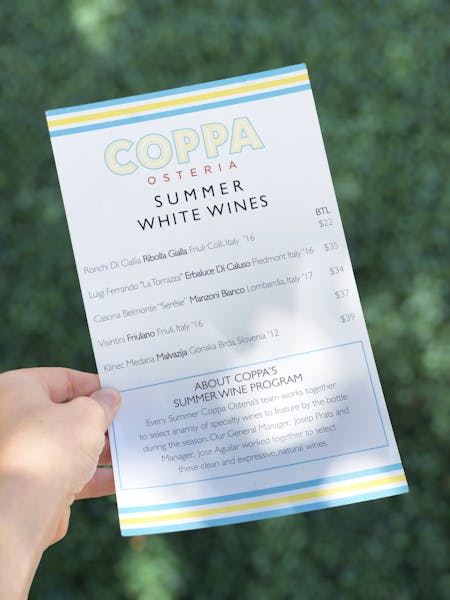 Coppa Osteria is excited to announce their 4th Annual Summer Wine List. From a list of 40 Rosés in 2016 to a robust list of orange wines in 2017 to biodynamic wines in 2018, Josep Prats and Jose Aguilar have created a list of 5 whites wines this year that focus on natural production from Italy and Slovenia.
This list echos Clark Cooper Concepts wine pricing available slightly above retail. Josep and Jose's goal when developing this program was to select interesting white wines that are clean, expressive and natural and all available for less than $40.
Coppa is excited to continue this summer wine program and give guests the opportunity to explore new and interesting wines.
As an ode to this summer wine adventure, Coppa has created a passport so guests can stamp each wine on their passport with a prize awarded to those who enjoy every bottle on the list.